If you want to sell a product online or gather email addresses for an email list, creating a landing page that converts well is a must. After all, if a landing page does not convert well, your product may never sell or your email list may never grow. To help avoid dooming your business, here are 7 tips on how to create a high converting landing page:
#01 Create engaging headlines.
If you want to encourage people to continue reading once they've landed on your landing page, it is crucial to catch their attention with the headline. A great headline needs to be catchy and immediately resonate with the audience. Keeping them short and sweet with a call to action can make a world of difference.
Expert Guide to Opt-in List Building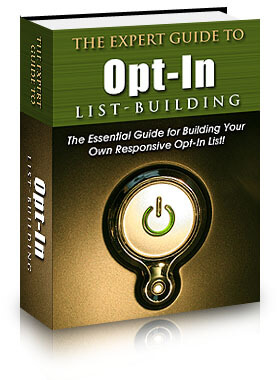 #2 Connect with your audience by presenting the core message with good copywriting.
To keep people interested in what you have to say, make sure that you get straight to the point with simple and concise language. Although you can fill your landing page with a whole lot of fluff to make yourself seem somehow more majestic, just tell it as it is instead and move on.
When determining the core message, you have to first identify the problems or frustrations that your audience deals with on a daily basis. By determining exactly what makes them tick, you will put yourself in the best position to give them solutions. However, to ultimately achieve this, you need to understand your audience completely, so I definitely recommend doing your homework.
It is also important that you hire a good copywriter if you are not familiar with the practice yourself. Since copywriting requires a different skillset and frame of mind than content writing, you may have to do a bit of searching. Yet, by checking outsourcing websites. Fiverr.com is one of the most popular websites where you can hire a copywriter.
#3 Offer a free gift that offers solutions to help solve a key problem.
People love freebies (myself included), and if you want to build a large email list, offering a freebie in exchange for an email address works well. For example, a freebie could be an excerpt from an eBook you are trying to sell, or an article related to the general topic. However, no matter what you decide to give away as a freebie, just remember to ensure that it is of the highest quality as well.
#4 Include a short video.
For people that can't be bothered to read through a whole landing page, you can include a video to sum everything up. However, just make sure that the video is short and simple to entice people to continue on down the page.
As a bonus tip, be sure to include English subtitles for your videos. Using English subtitles will appeal to a broader audience, and you can use other languages as needed. However, don't rely on YouTube's machine translation because it is very poor.
If you are not able to make a video by yourself, you can make it easily by hiring someone from Fiverr.com
#5 Use social proof.
People are always wary when buying new products and services from strangers or signing up for email lists. Fortunately, you can help gain their trust by placing testimonials on your landing page. Yet, because it is so easy to make up your own testimonials, you should ask if people that provide testimonials can include their active email addresses as well. By allowing the chance for potential customers to contact those that leave testimonials, they will be better convinced that you are not a scam.
#6 Provide confident guarantees.
Along with social proof, people need to know that you will back your product even if something should not be satisfactory. By clearly offering a money-back guarantee, people will be more likely to buy your product while knowing that they can get their money back if they are not satisfied. When offering money-back guarantees, just make sure that you state any specific details and deadlines to avoid trouble.
#7 Avoid making your landing page look like a squeeze page.
Whenever possible, make the necessary changes to prevent your landing page from looking like a squeeze page. Unfortunately, many people immediately click away from squeeze pages because they don't want to deal with potential spam and upsells.
To make your landing page really work, consider the following:
Avoid using too many pictures. While graphics are certainly visually appealing and helpful when used sparingly, using too many can actually distract your audience from the main point of the page. Images can also slow done the loading time, so people will be more likely to click away instead of wait.
Use a logo. To help keep branding in mind, stamping your logo strategically on the landing page will remind your customers who they are buying from. However, do not let it distract people from the task at hand.
Try contrasting colors. To make your call to action really stand out, try making it pop by using a contrasting color. You can also use contrasting colors to highlight buttons as well. By skillfully using contrasting and complementary colors, you can lead a reader's eyes right where you need them to be.
Create your landing page to look like just another page on your website or blog. If you are consistent with the overall look and tone across all your marketing platforms, you will build trust and credibility. Unfortunately, if a reader is redirected to a page that looks entirely different than what they are used to, they will know that something is up. Sadly, this often means that the reader will hightail it off the landing page.
Keep the site navigation simple. Since many readers are easy to overwhelm and startle, you need to make sure that they can navigate the landing page with ease. By using a simple format, your reader will not get lost along the way to your main goal, whether it is to make a sale or get an email address.
Avoid posting outside links on your landing page. I know that many people feel the need to cite claims, but there's a time and a place. While it is a good practice in general, you don't need to do it on your landing page. After all, if a potential customer clicks a link, they may leave your landing page and never return. Something as simple as a link can actually take away the crucial opportunity to make a hard-earned conversion.
With these 7 tips on how to create a high converting landing page, you can turn your loyal readers into loyal customers with more ease.
Learn More: Fast & effective Landing Page course: Start converting today